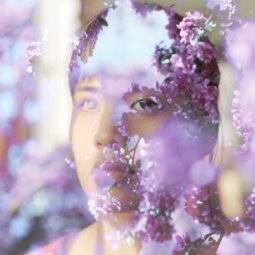 My name is Duy Nguyen and my mother is from the city of Bien Hoa which is known as ground zero of where Agent Orange/Dioxin was stored at the airport. She lived within the limits of exposure where a single eaten fish could have poisoned her. Because the effects of Agent Orange/Dioxin are transgenerational there is a small chance that I personally may be affected. Though I am relatively healthy, I have weak ligament with both my MCLs torn and have been diagnosed with bi-polar disorder. The only way to link my ailments with AO is by expensive blood tests if at all. My mother has had multiple cancers that were luckily taken care of quickly, but one has to seriously question whether they came from her childhood/teenage years living in a poisoned land.
I have come to know the severity of the mass AO poisoning and its continued impact on the victims that suffer to this day which is why I started AOreliefAct. My understanding is that it could have easily been me that was hit by extreme disability or assured death. Though I have minor political experience, I hope to crowdfund a Political Action Committee that can contribute towards the passing of the bill penned by Rep. Barbara Lee: Victims of Agent Orange Relief Act. Please join me in this fight and together we will make the world a more just place with that much less suffering.
Peace and love,
Duy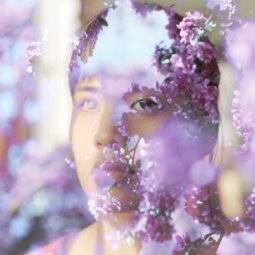 ***AOreliefAct is a work in progress so please bear with us and if you can't please volunteer to help.***
Agent Orange was a powerful herbicide used by U.S. military forces during the Vietnam War to eliminate forest cover and crops for North Vietnamese and Viet Cong troops. The U.S. program, codenamed Operation Ranch Hand, sprayed more than 20 million gallons of various herbicides over Vietnam, Cambodia and Laos from 1961 to 1971. Agent Orange, which contained the deadly chemical dioxin, was the most commonly used herbicide. It was later proven to cause serious health issues—including cancer, birth defects, rashes and severe psychological and neurological problems—among the Vietnamese people as well as among returning U.S. servicemen and their families.
Vietnam has reported that some 400,000 people were killed or maimed as a result of exposure to herbicides like Agent Orange. Half a million children have been born with serious birth defects, while as many 2.1-4.8 million people are suffering from cancer or other illness caused by Agent Orange.
The Institute of Medicine for the past several years has noted that "it is considerably more plausible than previously believed that exposure to the herbicides sprayed in Vietnam might have caused paternally mediated transgenerational effects … attributable to the TCCD contaminant in Agent Orange.". In recent years, scientific studies have identified likely epigenetic links between exposure to toxins and birth defects and developmental disorders in subsequent generations. Some of the children and grandchildren of exposed persons (Americans, Vietnamese, and Vietnamese-Americans) who were in southern Vietnam during the Vietnam era likely suffer from disorders, birth defects, and illnesses related to Agent Orange.
In 2004, a group of Vietnamese citizens filed a class-action lawsuit against more than 30 chemical companies, including the same ones that settled with U.S. veterans in 1984. The suit, which sought billions of dollars worth of damages, claimed that Agent Orange and its poisonous effects left a legacy of health problems and that its use constituted a violation of international law.
In March 2005, a federal judge in Brooklyn, New York, dismissed the suit; another U.S. court rejected a final appeal in 2008, causing outrage among Vietnamese victims of Operation Ranch Hand and U.S. veterans alike.
In June 2019 90,000 Blue Water Navy Veterans began receiving benefits for Agent Orange exposure which is further admission to the impact of the spraying half a century ago. If the 2.1-4.8 million affected Vietnamese victims received similar benefits a non-CBO rated estimated budget impact would be 2.6-29.3 billion USD per year.
I urge you to support H.R. 326, Victims of Agent Orange Relief Act of 2019, introduced by Barbara Lee by calling your representative and reciting the following:
Dear *Member of Congress*, As your constituent, I am very concerned about the serious continuing danger to the health of those exposed to Agent Orange during the U.S. war in Vietnam. Agent Orange was sprayed over south Vietnam inflicting death, major illnesses and disabilities on 2.1-4.8 million Vietnamese and hundreds of thousands of U.S. veterans and Vietnamese Americans. They—and their children and grandchildren—suffer from cancers, immune deficiencies, reproductive illnesses and severe birth defects. People continue to be sickened by exposure to dioxin that remains in the soil in those areas of Vietnam heavily contaminated by the spraying and dumping of Agent Orange. Because I believe that our country has a responsibility to heal the wounds of war and because Vietnamese people, Vietnamese Americans, and the children of U.S. veterans have yet to receive meaningful help from the U.S. government, I ask that you support H.R. 326, the Victims of Agent Orange Relief Act of 2019, introduced by Rep. Barbara Lee to:
 Provide health care and social services for affected Vietnamese,
 Provide medical assistance and disability benefits to affected children of American Vietnam veterans,
 Provide healthcare for affected Vietnamese Americans and their offspring, and
 Clean up the lands and restore eco-systems contaminated by Agent Orange/dioxin in Vietnam.
 Conduct research into the health effects of Agent Orange in the U.S. and Vietnam.
SEO:
Children of Agent Orange, Agent Orange Effects, and Agent Orange Compensation.